About
Corporate Overview
Mission and Vision/ Values and Culture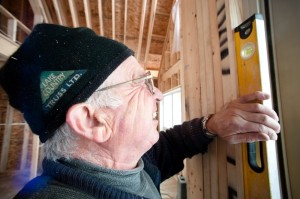 At Cardan "quality, honesty and integrity" are more than buzzwords to convince a client to sign a contract. They are the core values that drive this company.
Founded in 1999, Cardan has risen to become one of Western Canada's preeminent builders with a comprehensive portfolio of successfully completed and ongoing commercial and residential projects.
Our Vision is:
'We are given the privilege of being the construction contractor of choice and are recognised externally as an organisation that provides good quality, best value, with honesty and integrity, as well as an effective, efficient, creative and profitable organisation for all stakeholders. Internally we are known to provide a meaningful work environment with a family atmosphere that is caring, fun and relaxed; dedicated and client focused'.
Our Mission:
'To provide straightforward construction services to our clients, with competitive pricing, superior quality, and ensuring honesty and integrity is at the forefront of all our relationships. We strive to provide a fun and relaxed environment where staff can be free to innovate. Our clients are confident in our ability and price; and to establish long term relationships that make a difference'.
"We heard Cardan did a superior job and was great with creative ideas, now we know it is true!" Cheryl & Claude